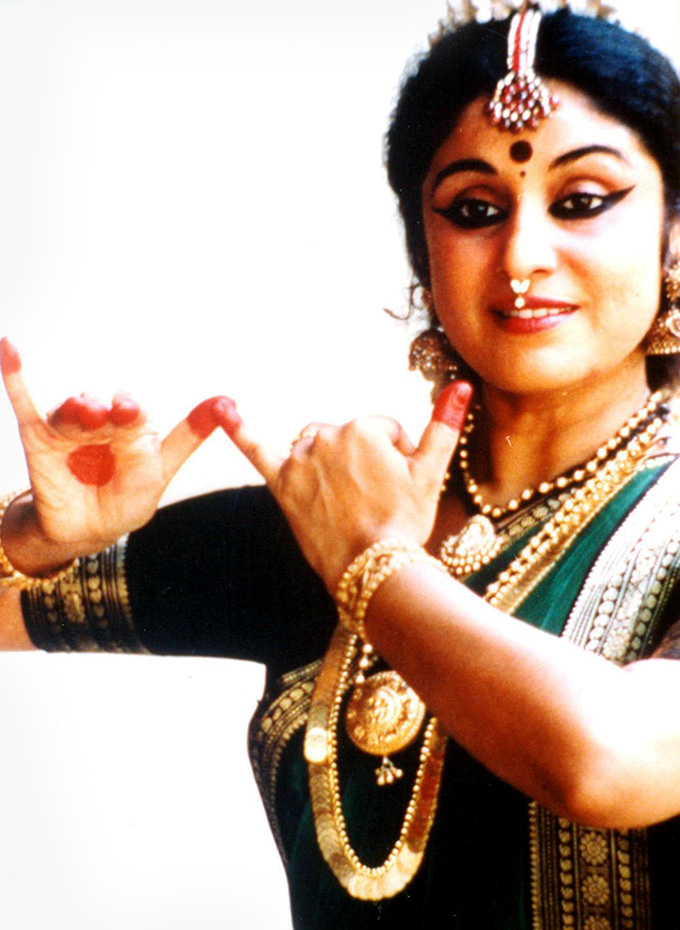 Krishnanjali
Based on Kulashekara Alwar's Devaki Pulambal, where the choreography employed the concept of flashback, as early as 1982/83.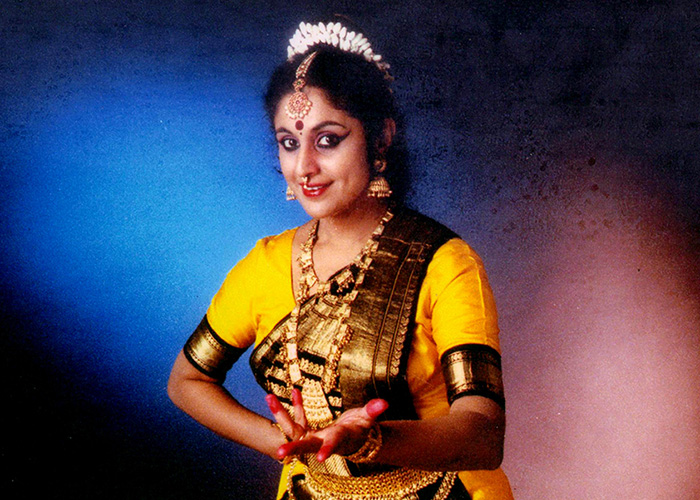 Purandara Krishnamritham
With a unique approach to Purandaradasa's kritis, using lyrics hitherto undiscovered by the genre of dance, especially shringara padas of the saint poet. Three major sentiments of Vatsalya, Shringara and Bhakti formed three individual components of the production.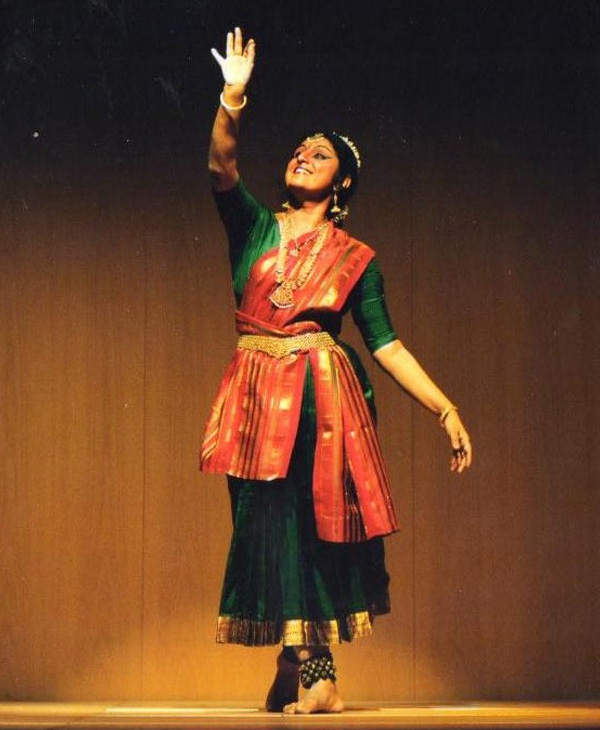 Sapta Sapti
A production bringing out seven concepts of the number seven, which includes a collaborative work with the violin maestro, Lalgudi Jayaraman, based on the Valmiki Ramayana (text researched by Chitra Visweswaran), which covered Sapta Kanda, Sapta Suladi tala and Sapta Raga; and the first ever Thillana composed in Rasikapriya raga, celebrating the 7 notes of music, by R.Visweswaran.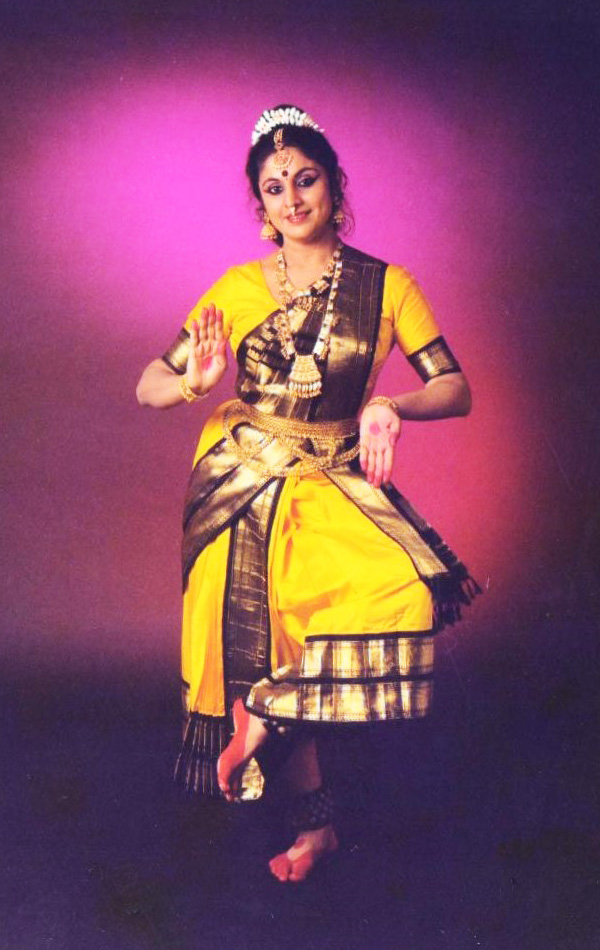 Naveena Niruparana
Fresh interpretations of traditional pieces, taking natyam beyond the capsules of time and space.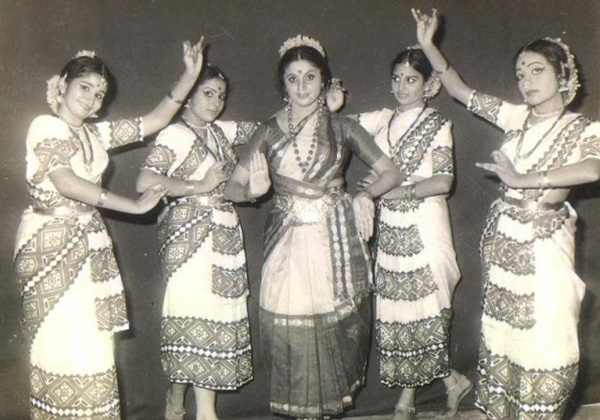 Devi Ashta Rasa Malika
The first group production to be researched & choreographed (Text: from Soundarya Lahari and other sources) by Chitra Visweswaran; music - R.Visweswaran.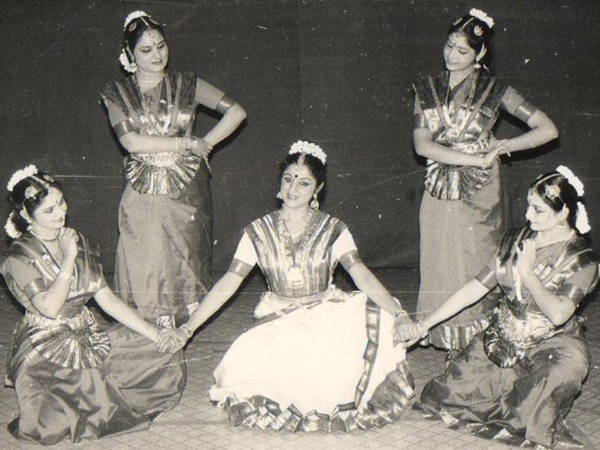 Dwarakanatham Bhaje
Based on Aandal's pasurams and Meera's Poems - music specially composed in the two systems of music – Carnatic and Hindusthani by R.Visweswaran; with a different body language for the North Indian Meera and South Indian Andal.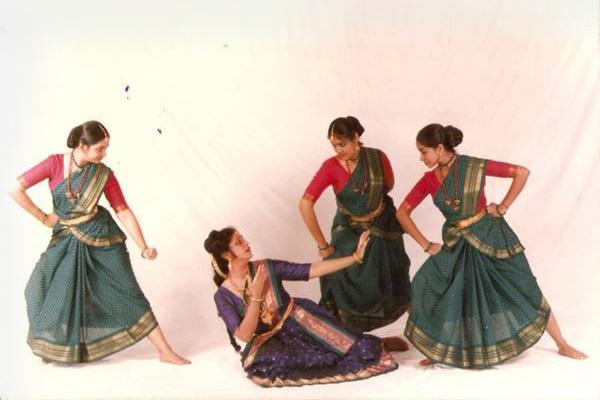 Panchali
(Text: Bharathiyaar's Panchali Sabadam), which explored interdisciplinary approach of theatre and painting for body language, characterization, lighting couched in path breaking music.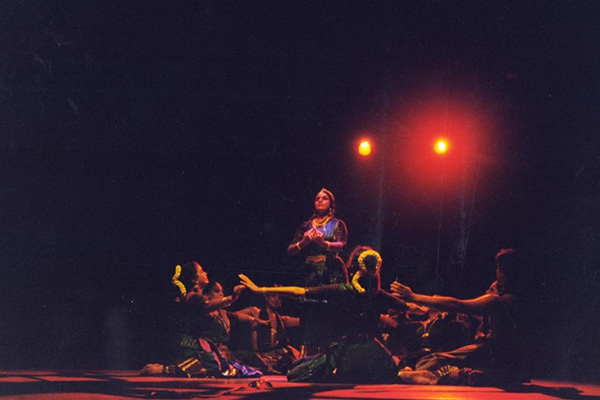 Pravaaha
Dealing with Ganga – viz a viz – mythology, history, literature, geography, biology, religion, sociology, agriculture, wherein a parallel of the flow of the Ganga to the journey of the Soul on earth is encapsulate.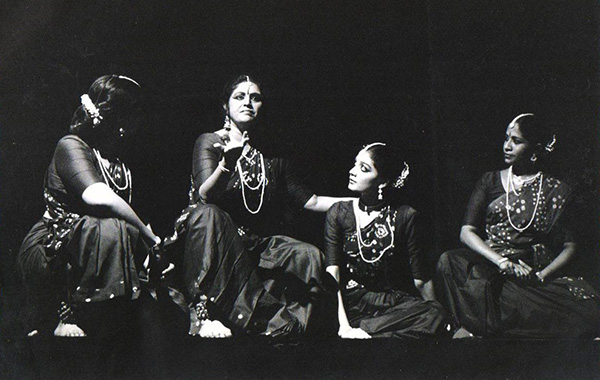 Sneha
Based largely on sensitive instrumental music created by R.Visweswaran, was commissioned specially for a performance tour of the Middle East. Revolving around human values, it takes on different avataras to suit each situation.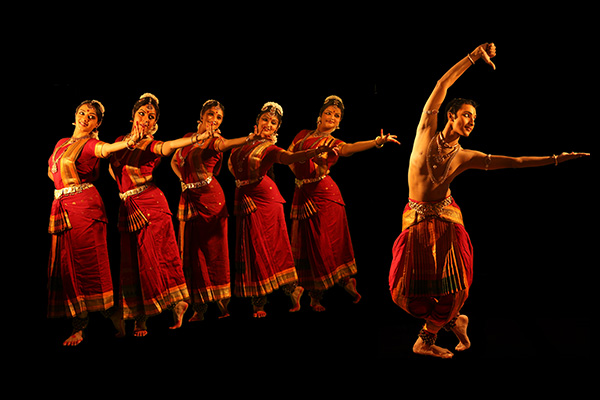 Anubuthi
Specially commissioned by Opera de Lille; conceived on the foundation of the traditional margam format of Bharatanatyam. Kinetics of space, architectonical layers of interpretation, bordering on the unexpected, aesthetics of form, sound and content, have been explored to push the boundaries of conventional Bharatanatyam choreography.